I'm in the midst of planning for the New Year. There's something irresistible to me about the shiny goodness of a brand new year and I love setting goals and making resolutions.
Remembering what they are and doing something about them once the shine of the new year has worn off is another story, though - I definitely need to work harder on that!
One of the things I've done for the
last few years
is picking my "word of the year". Since Ali Edwards has trademarked "One Little Word" and I don't actually take her classes or do her album project, I'll just refer to mine as my yearly theme.
As usual, my word came to me without much trouble. I've got some behaviors I'd like to change, and to my surprise they're all related:
Too much idle reading and Facebooking online rather than working on my blogs or businesses
Too sedentary - not enough exercise
When frustrated with my kids,I tend to disengage, instead of gently teaching what I want them to learn
Hubby has pointed out that during arguments, I tend to just shut down and stop talking
I'm an introvert, and need lots of quiet alone time. That's not going to change.
But in order to grow my businesses, protect my health, mother effectively, and nurture a great relationship with my husband, I need to "stay in the game" and be willing to get my hands dirty, so to speak. I can't be passive anymore, with my time, with my health, or with the hard parts of my closest relationships.
At first the word I chose was "active", which is the opposite of passive, and encompasses all the things above. But I am more motivated by a verb than an adjective. I need something I can use as an exhortation to *DO* something.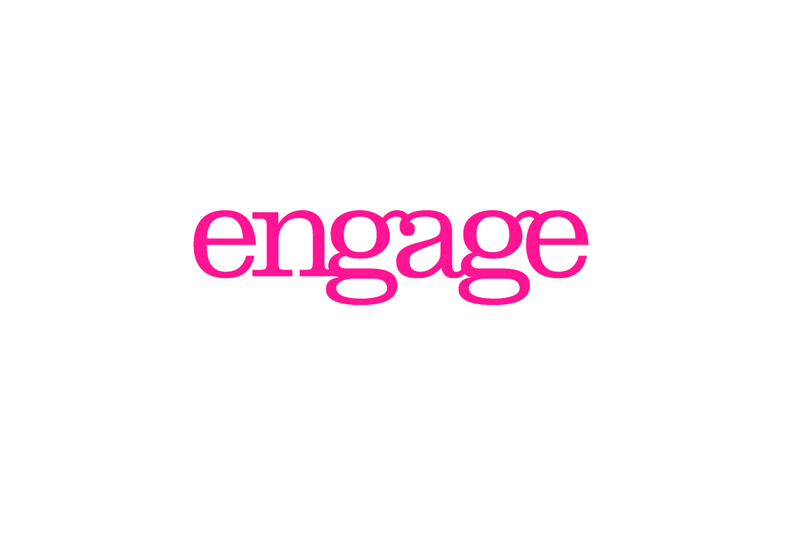 This is a logo designed by Nick Harrison. I love that it's simple. And hot pink.
So I decided on ENGAGE. It has multiple meanings, but I like the energy it represents, especially within relationships. Staying engaged rather than passive and disengaging when things get frustrating. Engaging in regular physical activity. Engaging in activities that further my businesses instead of wasting time reading articles about taking action.
I'm planning to make myself a handstamped sterling silver cuff bracelet with my word on it so I've got a constant reminder. As I've done in the past, I can make bracelets, keychains or necklaces in copper, brass, nickel silver or sterling silver for you too.
Email
or contact me via
Etsy
if you're interested! I'd love to work on a project for you.
So, what's your word for 2014? I love hearing what other people are working on!